Smooth running with biobased lubricants
Partners from research and industry are developing environmentally friendly lubricants based on biopolymers.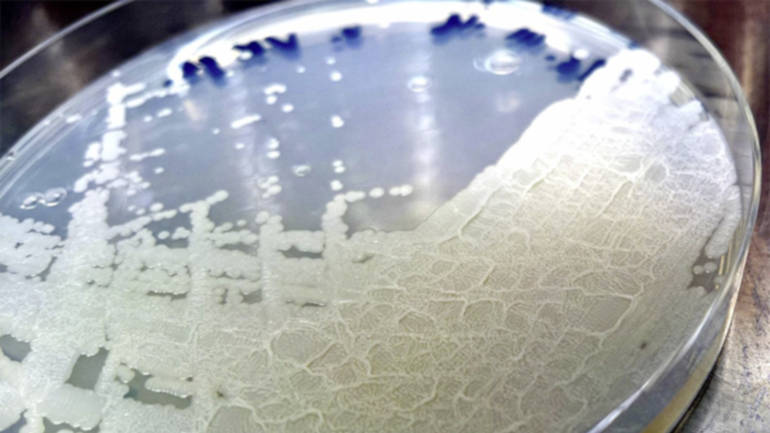 Source
Fritzmeier Umwelttechnik GmbH und Co. KG
No matter if car, wind turbine or airplane: In order for a machine to run smoothly, it usually needs one or more lubricants. Today, the chemical industry has a wide range of specialized and widely optimized lubricants and bonded coatings. However, their components and additives are traditionally based on fossil raw materials. The project "Polyhydroxyalkanoates as thickeners and binders in technical lubricants" (PHAt) aims to change this and develop sustainable alternatives. It is funded by the Federal Ministry of Education and Research with around 1.25 million euros as part of the funding measure "Tailor-made biobased ingredients for a competitive bioeconomy".
Polyhydroxyalkanoates as the basis for thickeners
In the project, researchers from the Fraunhofer Institute for Environmental, Safety, and Energy Technology (UMSICHT), together with partners from industry and the IBB network, intend to develop bio-based and biodegradable thickeners and binders based on polyhydroxyalkanoates (PHA). These will then be used in formulations for lubricants and bonded coatings. Their function is to regulate viscosity and film-forming properties.
In addition to project coordination, Fraunhofer UMSICHT carries out preliminary studies on PHA-based thickeners and binders on a laboratory scale. Furthermore, two medium-sized partners are involved in the project - Fritzmeier Umwelttechnik GmbH & CO. KG for the biotechnological production of PHA and UnaveraChemLab GmbH for the chemical modification of PHA. As a major industry and marketer, FUCHS Schmierstoffe GmbH will finally test the new thickeners and binders in lubricants and bonded coatings in an application-oriented manner. The project was initiated within the cooperation network "BioPlastik", which is managed by IBB Netzwerk GmbH in Martinsried.
Important milestones reached
The project, which is funded by the Federal Ministry of Education and Research with approximately 1.25 million euros, has already reached important milestones after the first of three years. From the large number of different polyhydroxyalkanoates, the researchers have identified those that are particularly promising for the project. They are now being produced on a laboratory scale. The theoretical basis for predicting the resulting viscosity of the lubricant has also been established. First practical tests confirm the thickening effect of the components based on renewable raw materials.
Further optimizations planned
In the remaining two years, the focus is now on further developing the new thickeners and binders and testing them in lubricants and bonded coatings. "We still have many ideas on how to chemically modify polyhydroxyalkanoates in order to improve their flow properties, solubility and thermal and oxidative stability," confirms project coordinator Inna Bretz from the Fraunhofer Institute UMSICHT. "We are optimistic that we will be able to further increase the performance of the thickeners and binders."
bl+um