Flora Incognita enhanced with AI
Thanks to artificial intelligence, the plant identification app can now recognize three times as many plants - and with greater accuracy.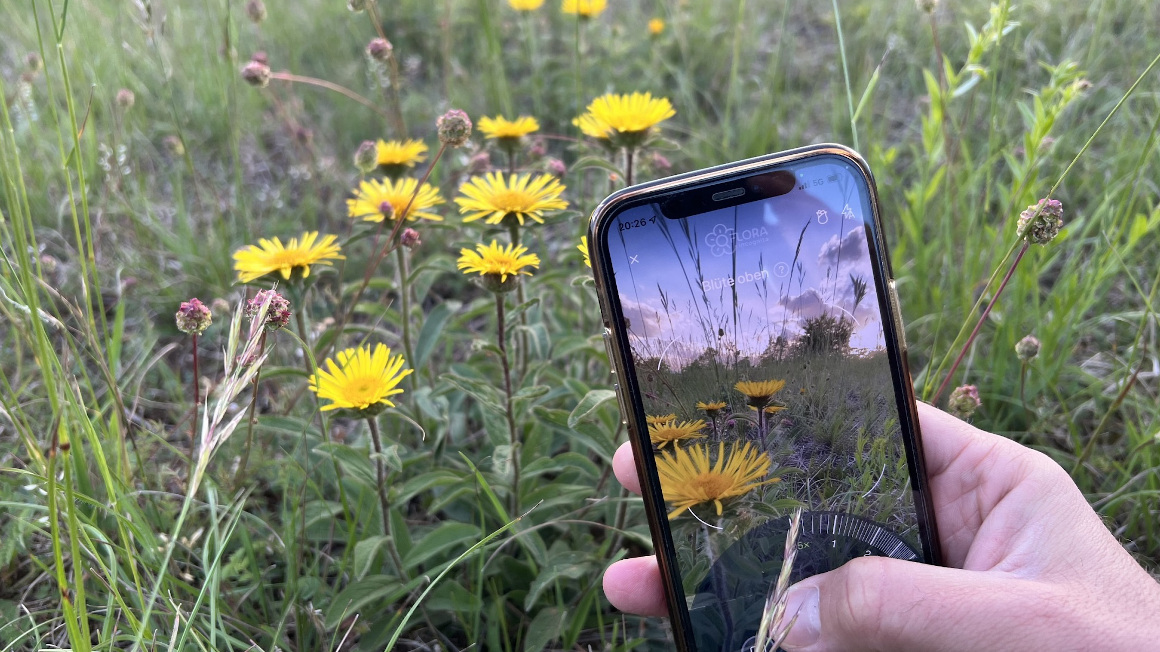 A photo of a flower or leaf is usually enough for the app to recognize the plant. With Flora Incognita, researchers at the Illmenau University of Technology and the Max Planck Institute for Biogeochemistry in Jena have not only given amateur botanists a tool to easily recognize plants. Many researchers have since also been accessing the data sets in order to explore the distribution of plant species, for example. With the help of artificial intelligence, the team of developers from Illmenau and Jena was able to improve the performance of the app many times over.
App recognizes 16,000 plant species worldwide
Based on an innovative machine learning training method, Flora Incognita is now able to recognize around 16,000 species worldwide. But not only that: "With the right images, the new networks are now able to classify many plant species with an accuracy of almost 100%," says Patrick Mäder, project manager of Flora Incognita at TU Ilmenau.
Equipping the technological base with self-learning deep neural networks has not only tripled the number of available plant species, but also improved usability and accessibility. For example, a new game-like element was introduced that allows users to earn badges for documenting certain plant groups. In this way, the researchers want to create an incentive to also record already known species or other plant groups and thus provide researchers with important data.
Create plant finds offline
As a new feature, the plant identification app can now also be used offline to create plant finds that are then to be automatically recognized later. Citizen science projects can also be carried out with the app. Laypeople can track the spread of certain invasive species in a region, map special trees or document the diversity of plant species on school grounds, for example. This anonymized observation data is then regularly forwarded to the project managers for scientific and nature conservation evaluation.
According to the researchers, the data basis and stored information have also been expanded - also with the help of laypersons. The "Flora Capture" app, which was specially developed for the scientific documentation of plants, had already been used to transmit thousands of images from specific perspectives. This significantly improved the degree of accuracy of plant identification. The image data came from laypersons as well as from students and authors of the work "African Plants - A Photo Guide", and also from employees of the Geisenheim University of Applied Sciences and the Dresden University of Applied Sciences.
Extended plant profiles
In the near future, the information offered in the app will be further expanded, as reported by co-project leader Jana Wäldchen from the Max Planck Institute for Biogeochemistry Jena. "We plan to supplement the plant profiles with more exciting facts. We have in mind, for example, information on how pollinator-friendly a species is or whether it is invasive. In this way, we want to provide our users with practical plant knowledge after identification."
The Flora Incognita app was developed by researchers at Ilmenau University of Technology and the Max Planck Institute for Biogeochemistry Jena and funded by the German Federal Ministry of Education and Research from 2014 to 2020. The follow-up project "Flora Incognita++" is funded by the Federal Ministry for the Environment, Nature Conservation, Nuclear Safety and Consumer Protection and by the Thuringian Ministry for the Environment, Energy and Nature Conservation.
bb