First results on peat moss paludiculture
Researchers have been able to demonstrate that the rewetted cultivation areas of peat mosses are genuine greenhouse gas sinks. This could save up to 85% of CO2 emissions.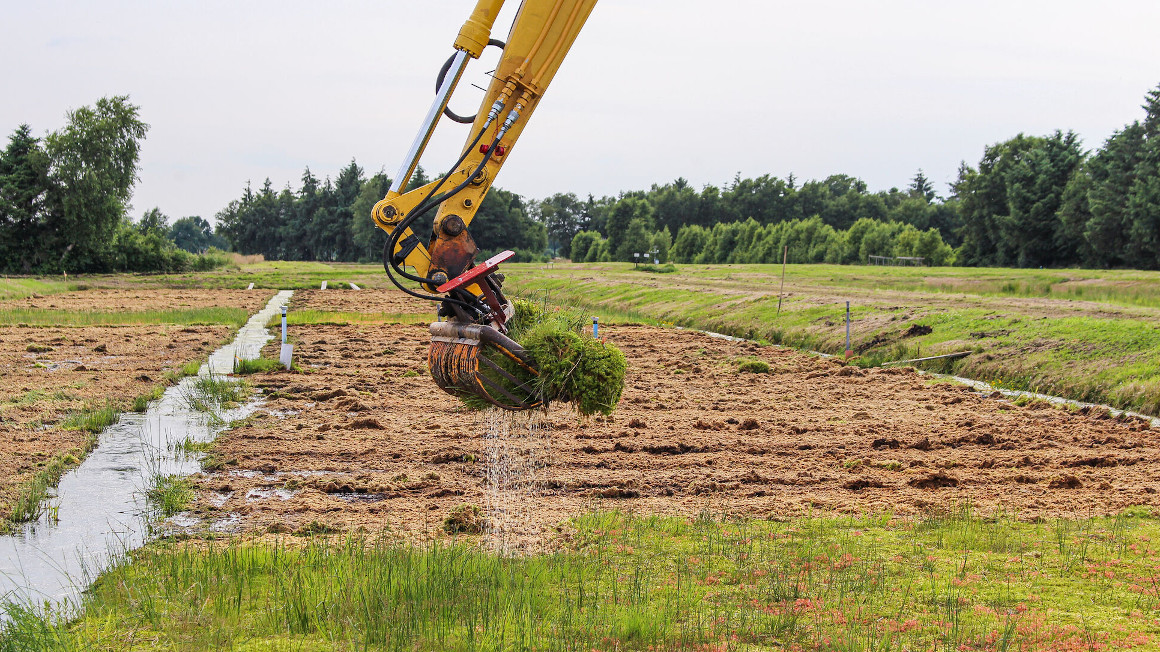 For decades, moors were deliberately drained for land reclamation. Only about five percent of Germany's land area is still moorland. The drainage not only destroyed the habitat of many plants and animals, but also an important CO2 reservoir. Two years ago, the federal and state governments therefore agreed to invest more than 330 million euros in projects to protect peatlands. The main focus is on the large-scale rewetting of drained peatlands. Paludiculture stands for reviving peatlands as CO2 reservoirs in a sustainable and gentle way.
Up to 85% CO2 savings
Researchers at the Universities of Greifswald and Rostock are now providing the first climate assessment of peat moss paludiculture on rewetted raised bog areas. The data comes from a long-term field trial conducted in the Hankhauser Moor in Lower Saxony. The study shows: Wet cultivation with peat mosses on raised bog soils had lower emissions by at least 20 tons of CO2 equivalents per hectare per year than cultivation on drained grassland. If the paludiculture cultivation system is improved, the CO2 savings could be as high as 85%, according to the study.
Wet peat moss areas are real greenhouse sinks
This is the first time that researchers have provided a comprehensive greenhouse gas balance for the cultivation of peat moss paludiculture, demonstrating that peat mosses on rewetted raised bog areas are genuine greenhouse gas sinks. The researchers considered the entire cycle from the application of the mosses to harvesting.
New joint project launched
To cut greenhouse gas emissions to a relevant extent, more suitable land and more seeds are needed. This is the starting point for the MOOSstart project. In the three-year joint project that has now started, a process is to be further developed with which vegetative plant material can be sterilely propagated in a photobioreactor. As a result, a low-cost bioreactor is to be created and a suitable technique for spreading the seeds produced as well as further methods for increasing yields are to be developed. In addition to the University of Greifswald, the University of Freiburg, the Anhalt University of Applied Sciences and the company Niedersächsische Rasenkulturen (NIRA) are involved in the project.
bb