Clariant licenses technology to Enviral
Swiss chemical company Clariant and Slovakian bioethanol specialist Enviral announce first license agreement on Sunliquid Cellulosic Ethanol Technology.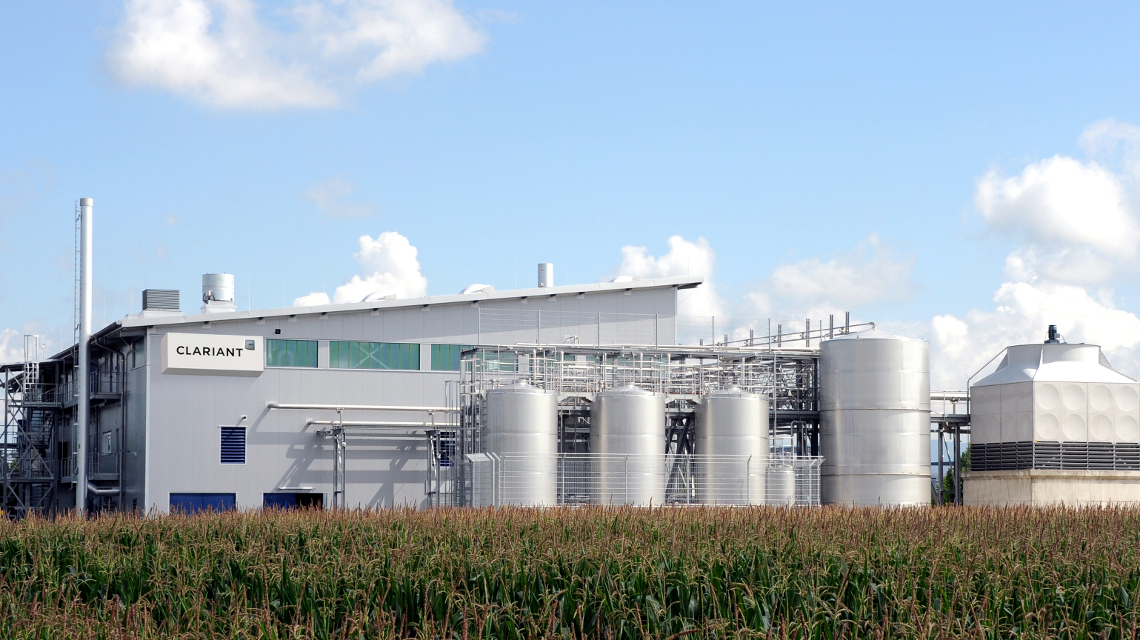 Last May Clariant announced a merger with the US company Huntsman regarding biobased chemicals. And now there are again news out of the headquarters: the Swiss chemical company licensed their Sunliquid-Technology for the conversion of biowaste into ethanol to the Slovakian bioethanol specialist Enviral. Before the end of this year Enviral plans to start construction of their new production plant at their site in Leopoldov in order to commercially produce cellulosic ethanol from plant waste such as wheat straw and corn stover at an annual production capacity of 50,000 tons.
Official market entry for bioethanol process
Christian Kohlpaintner, Member of the Executive Committee at Clariant explains: "This license deal marks our official entrance into the market and the successful commercialisation of this highly innovative and sustainable technology. Cellulosic ethanol has significant potential for reducing greenhouse gas emissions and we are proud in making it a reality."
First successful tests done in Straubing
Clariant and Enviral already conducted extensive tests of Enviral's feedstock with Clariant's technology at Clariant's pre-commercial sunliquid demonstration plant in Straubing (Germany to ensure effective and efficient compatibility. Next steps are detailed engineering studies before the official ground breaking which is expected at the end of 2017.
Cellulosic ethanol is an advanced and truly sustainable biofuel which is almost carbon neutral. It is produced from agricultural residue such as wheat straw and corn stover that is obtained from farmers. By using agricultural residue, cellulosic ethanol can extend current biofuels production to new feedstocks and improved performance.
hm/bb/jmr