Artificial photosynthesis produces important amino acid
A team from the Technical University of Munich has developed a cell-free bioprocess in which the important protein building block L-alanine is produced from CO2 and hydrogen.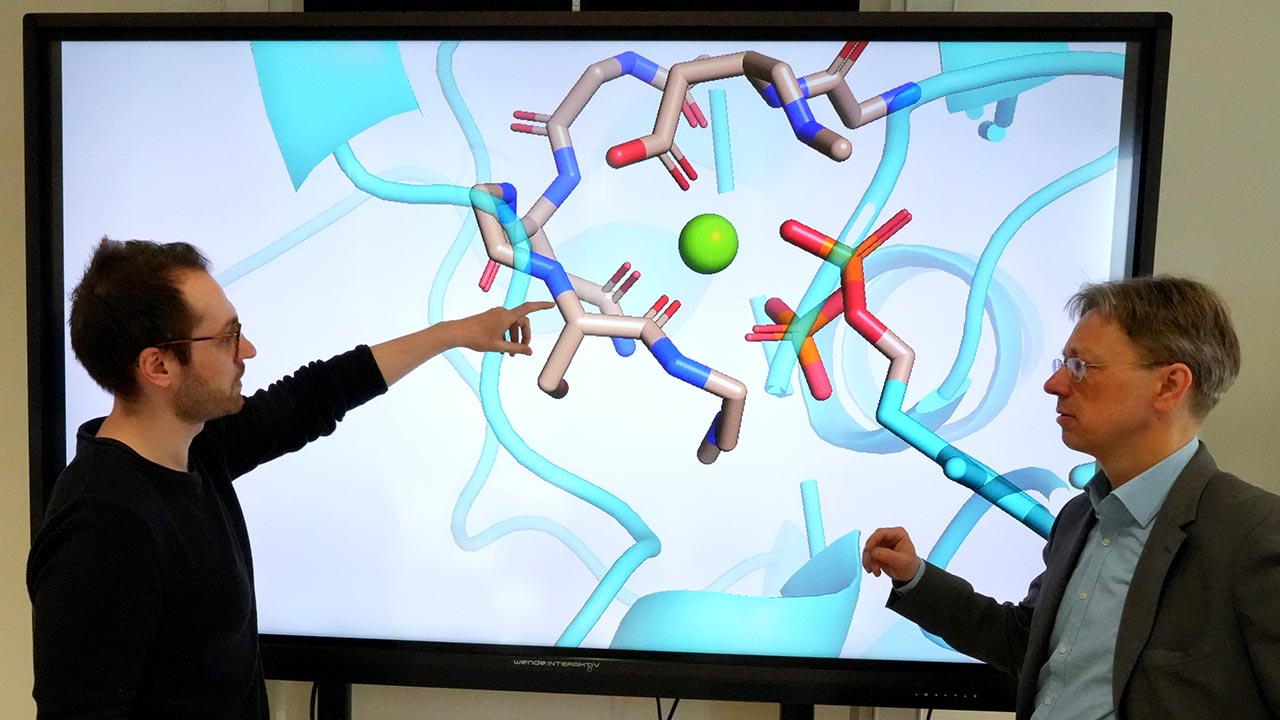 Source
Otto Zellmer / TUM
Proteins are an indispensable part of nutrition. They are made up of amino acids, including L-alanine. Until now, most alanine has come from plant sources, which are mainly cultivated in the global south. The fields needed to grow it occupy large areas and affect biodiversity there. A research team at the Technical University of Munich has now presented an alternative production route: It is a biotechnological process based on the use of CO2 and green hydrogen as raw materials. The team led by Volker Sieber from the TUM Campus Straubing for Biotechnology and Sustainability reports in the journal Chem Catalysis.
Cell-free process with synthetic enzymes
Sieber's team has succeeded in developing synthetic enzymes that produce L-alanine from green methanol in a multi-step process. According to the researchers, this bioprocess, a kind of artificial photosynthesis, is very effective and already produces high product yields.
However, the methanol is only an intermediate product in the entire process. The actual starting materials are carbon dioxide, which can be taken from the atmosphere or industrial waste gases, and hydrogen, which can be produced in a climate-friendly way with the help of green electricity. Together with green electricity, methanol is produced from the two gases in a so-called power-to-X process.
Significantly less space required than before
"Compared to plant cultivation, much less land is needed to produce the same amount of L-alanine if the energy for this is obtained from solar plants or wind power," says Sieber, highlighting the advantages of the new process. With the higher land efficiency, the same amount of food can be produced on much less land through a kind of artificial photosynthesis, he adds. "This paves the way for a lower ecological footprint for agriculture."
Transferable to other amino acids
The TU Munich team does not want to stop with the amino acid L-alanine. "We also want to provide other amino acids from CO2 and renewable energy and further increase the efficiency of the conversion," explains Vivian Willers, who developed the process as a doctoral student at the Straubing Campus.
bl