Algae produce Omega-3 fats for salmon
The joint venture of Evonik and DSM, Veramaris, has commissioned an industrial plant for the production of algae oil in the United States.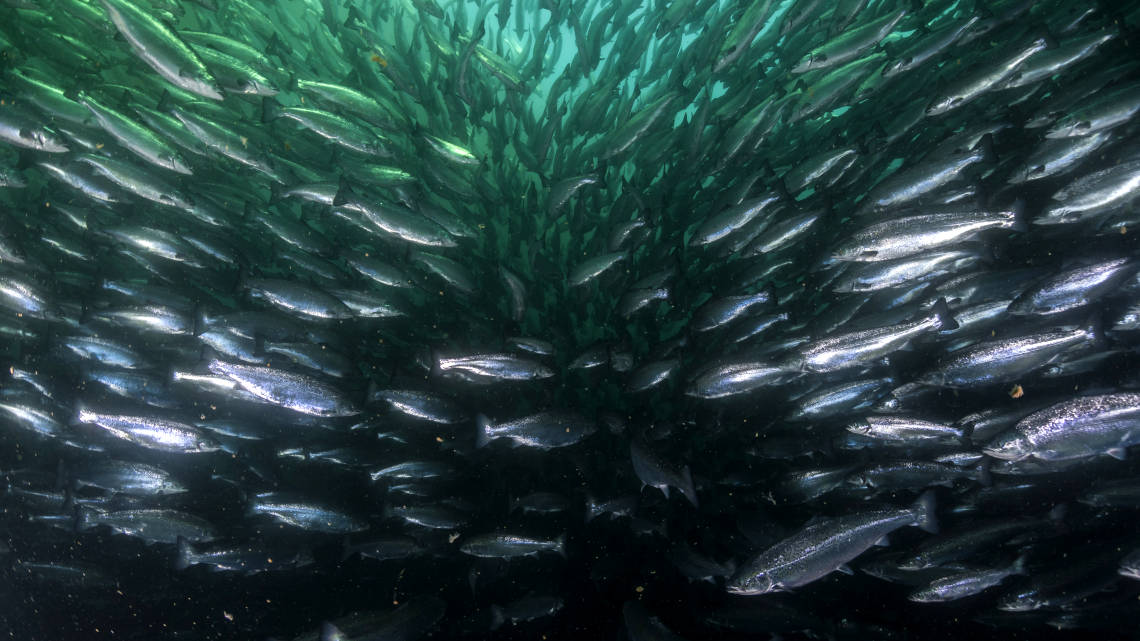 Source
Veramaris / Uli Kunz
In 2017, the German specialty chemicals group Evonik and the Dutch company DSM jointly founded Veramaris. Now the young joint venture has started industrial bioproduction and has commissioned what it says is the world's largest plant for the fermentative production of omega-3 fatty acids in Blair (USA).
Algae oil can replace 1.2 million tons of wild fish
Veramaris extracts oil from a specially developed strain of the microalgae Schizochytrium sp., which is intended to replace fish oil from catches of wild populations as an additive in fish farming. Around 15% of the annual requirements of the global salmon farming industry for the two omega-3 fatty acids EPA and DHA can be met by production at the new plant, Evonik explained at the start of production. At full capacity, the algae oil could replace around 1.2 million metric tons of wild fish per year. This will contribute to the UN's No. 14 goal for sustainable development – the conservation and sustainable use of oceans, seas, and marine resources.
Tackling the loss of omega-3 fatty acids in farmed salmon
According to Evonik, around 16 million metric tons of wild fish are caught each year to produce fish meal and fish oil, which are used as components in aquaculture feed. "Through the addition of amino acids from Evonik and modern feeding concepts, the animal nutrition industry has already managed to significantly reduce the amount of fish meal used in fish feed. ," the company announced. The algae oil from Veramaris now also makes it possible to reduce the fish oil content without reducing the omega-3 fatty acid content in the fish. Over the past ten years, the EPA and DHA content of farmed salmon has declined steadily.
Investment of 200 million US dollars
The construction of the fermentation plant cost around 200 million US dollars. On 10 July 2019, Veramaris started production in the presence of the Governor of Nebraska and is now gradually ramping up production. As Veramaris emphasized, the plant is a zero-waste facility.
ml/bl/um