20 million Christmas stars
This year, almost every fifth houseplant produced in Germany is a poinsettia. Most of the colorful spurge plants come from North Rhine-Westphalia.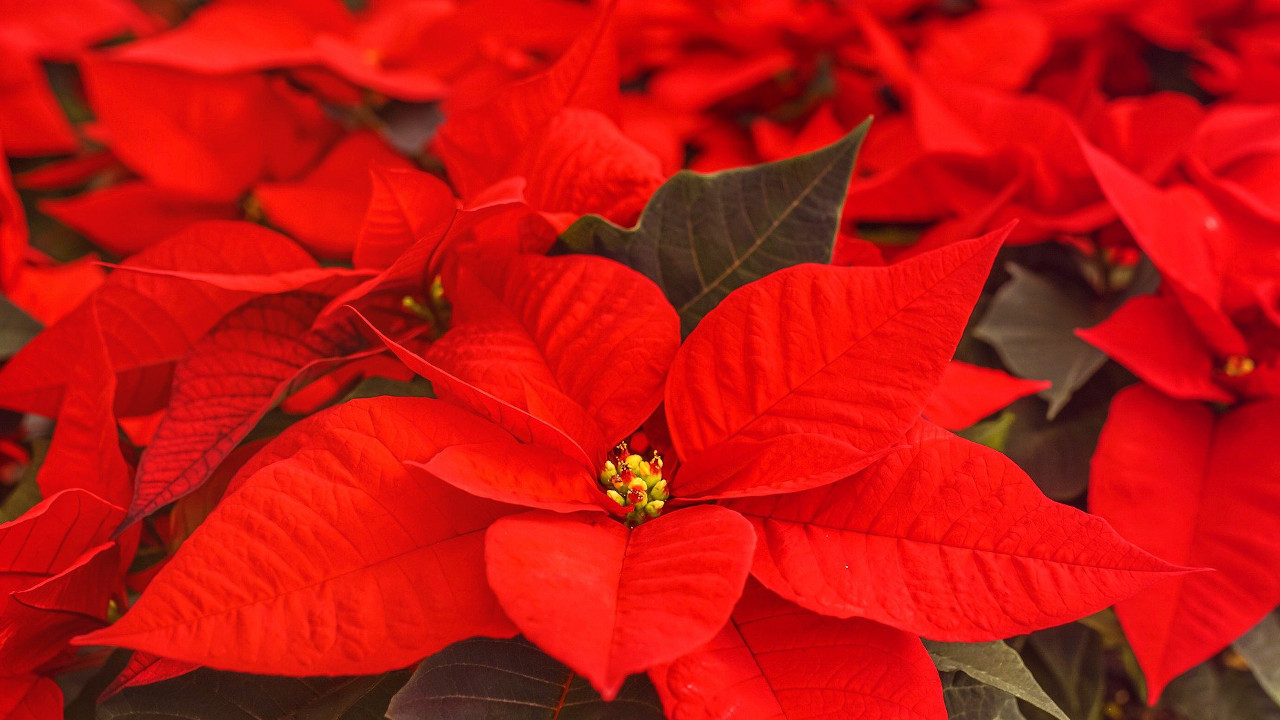 It comes in red, pink, creamy white - and now also in cinnamon, bright lemon yellow and even bicolor: the poinsettia. Originally from Central America, the tropical plant with the Latin name Euphorbia pulcherrima is the second most popular ornamental plant in this country after the orchid. And despite a wide range of colors - the red poinsettia is still considered the favorite.
Every fifth houseplant a poinsettia
The popularity of the poinsettia has now motivated nurseries and plant companies in Germany to produce their own poinsettias, according to figures from the Federal Statistical Office for 2021. For indoor plant producers in particular, the poinsettia has become an important mainstay. Of the 109.1 million houseplants produced this year, almost one in five is a poinsettia, according to the figures. Nationwide, a total of 20.4 million were grown in plant pots in horticultural businesses. This corresponds to a share of 19%.
Most plants come from North Rhine-Westphalia
Half of the total of 1,208 horticultural businesses now produce their own poinsettias. In North Rhine-Westphalia (NRW), the number of poinsettia producers is particularly high, with a share of 37%. 7.5 million were produced this year. Lower Saxony ranks second and third with a share of 31% and 6.4 million plants, and Bavaria with 12% and 2.4 million poinsettias.
In Germany, the poinsettia is cultivated exclusively in greenhouses. To make sure that the plant, which is also known as the Christmas star or Advent star, is on sale in time for the November season, cultivation begins in the summer. However, with proper care, the poinsettia is an ornament not only in winter. The plants love bright and warm locations and feel most comfortable at temperatures of 18 to 20 degrees Celsius. In contrast, it does not like drafts, cold and too much moisture.
bb