Lightweight wooden products
Curt Beck
Profession:
Engineer for process technology
Position:
CEO of the Start-up Lignotube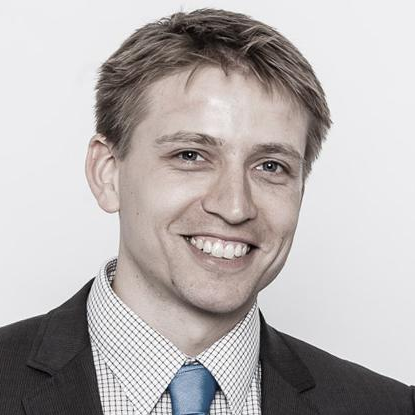 Profession:
Engineer for process technology
Position:
CEO of the Start-up Lignotube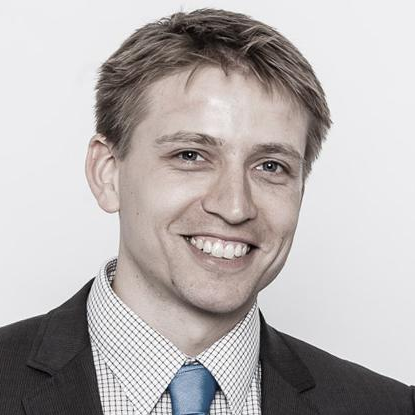 The director of the start-up Lignotube has developed innovative winding technology for the manufacture of wooden tubes. Whether for furniture manufacture, insulation or heating: wood can be used in a host of different ways. However, up to now the rigid and partially brittle structure of this ancient material has made it a challenge for designers, limiting its application in industry.
Curt Beck has used an innovative process to overcome that limitation. The process engineer from Dresden has developed innovative winding technology for the manufacture of wooden tubes from fine veneer. As directors of LignoTUBE technologies GmbH & Co., Beck and his business partner, designer Robert Taranczewski, have been busy travelling around trying to bring these lightweight and stable veneer tubes to market since 2013. With their designer bike nemus CAJALUM they were able to demonstrate that fine wood not only looks nice, but is also stable and can be manufactured in a sustainable manner.
At 32, Curt Beck is definitely "barking up the right tree", for it quite literally inspired the Dresden-born designer's idea of breathing new life into this ancient material. "It remains the oldest design material, having been used by humans for millennia. I find the strength of the link incredibly appealing", emphazises Beck. Born, bred and educated in Dresden, the wood enthusiast stayed true to his home town, even during his studies. Dresden is where he discovered his passion for the ancient material while studying Process Engineering/Wood Technology at the Technical University from 2003 to 2009: "I find that wood never really ages. You can always reinvent and rediscover it."
Finding new uses for wood
Beck had the idea of finding new uses for wood while writing his BSc thesis on the topic of winding technology. He was convinced that, with the right technology, more than just panels and squares could be made from wood. Beck has displayed considerable stubbornness in achieving his goals as a canoeist, and in his lab work at Dresden University the wood engineer brought the same strength and stamina to bear in his successful quest to refine the manufacture of wooden tubes.
"The most important thing to take from sport is to hang in there and be determined to follow an idea through, even if there are obstacles standing in your way", says Beck.  After 15 years of water sports, the prospective engineer was eager for a new challenge to match his work in the lab, switching to triathlon in 2008. The tough training regime also paid off there, as he was rewarded by qualifying for the world championships in Hawaii in 2011. The man from Dresden returned without a medal but prized the experience nonetheless. "For me it was a really nice experience where I could test myself."
He has planned his professional career with the same ambition as his sporting pursuits. The technology he developed for the manufacture of wooden tubes paved his way to self-employment. Yet Beck still lacked a practical use for his wooden tubes in order to put them to the test. When he crossed paths with the designer Robert Taranczewski in 2010, the idea of designing a bicycle using these new kinds of wooden tubes was born. "We both have an affinity for bicycles. Robert collected old bikes, and, for my part, cycling is part of the triathlon."
Test run for the wooden tubes
With an EXIST start-up grant from the Federal Economics Ministry in the bag, the two Dresden natives were finally able to set to work in 2012. The two men from Saxony built the prototype for the wooden bicycle in a small room in Johannstadt, Dresden. Their greatest challenge: Connecting the wooden tubes to the aluminium parts of the frame. "The bike was the perfect example. It allowed us to show that it is stable and light, and also looks good." They called their innovative lightweight tubes 'Lignotubes' and founded the start-up 'Lignotube' to develop the ground-breaking technology further.
The designers in front of the nemus bicycle they designed: Curt Beck and his business partner Robert Taranczewski.
Winding technology ensures reproducibility
Beck used predominantly European woods such as ash and oak to manufacture the tubes. They decided not to use tropical wood for moral and ethical reasons. The wood is cut into thin sheets about half a millimetre thick and rolled around a roll core, layer by layer, each one also being glued to the other. The "Lignotubes" produced using this process have thin walls, making them light but also stable. "They are stable due to the adhesive process and also because of the wood geometry, explains Beck. Additionally, the strength of the tubes' walls can be adapted to suit different applications. Unlike conventional wood, veneer's tendency to swell is limited. However, the deciding factor is: The characteristics and size of the wooden tubes can be exactly reproduced at any time using the technology developed by Beck.
Creating new products with added value
The "Lignotubes" are therefore not only interesting for furniture or lamp manufacturers.  They could also be used as an alternative to aluminium, plastic and metal tubes or employed in sports equipment or musical instrument manufacture. Despite the many diverse applications of wood, the young businessmen are more concerned with using it in a practical manner. "We don't need to make everything from wood. We want to create new products that offer real value vis-à-vis solid wood," they stressed. In the meantime, Lignotubes have been used for more than just the designers' own bicycle, which won the Red Dot Design Award in 2013 and the silver prize at the German Design Awards in 2014. These fine wooden tubes also impress as stylish hanging lamps.
Wooden square profiles on the horizon
The makers of Lignotube are still only getting started, however. Their products are situated in the higher price range and thus reserved for a more discriminating type of clientèle. This German invention is particularly well received by customers in Scandinavia, the Benelux countries and Italy. Curt Beck plans on exhausting the possibilities that wood has to offer and in the future plans to create not only circular tubes but also square profiles made from veneer. "I envisage our wooden tubes gaining global recognition and becoming a standard design product", says Beck, full of ambition.  The technology's benefits for industrial manufacture are self-evident: "Once the technology has been developed further, it can be sold at a more affordable price. Our wooden tube requires considerably less energy to make than a steel or aluminium one. This is because we employ pure, unprocessed wood, therefore preserving its "carbon sink" effect.
Currently the businessman has little time for sport, although the company is not to blame. Beck became a father for the first time in May. On the rare occasions when he has a free minute, he finds himself drawn to train in the forest near Dresden. His bicycle nemus, which he built to his own design, is staying put in the basement, however. "It's a collector's item and only used on special occasions. Its sentimental value is simply too high."