Compostable coffee capsules
Florian Hammerstein
Occupation:
Business administration
Position:
Founder and managing partner of Original Food GmbH in Freiburg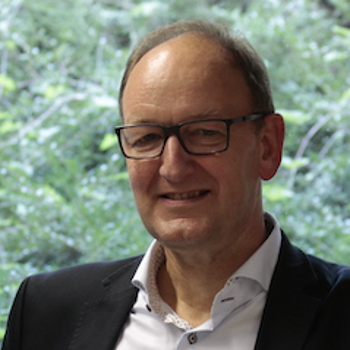 Source
Original Food GmbH
Occupation:
Business administration
Position:
Founder and managing partner of Original Food GmbH in Freiburg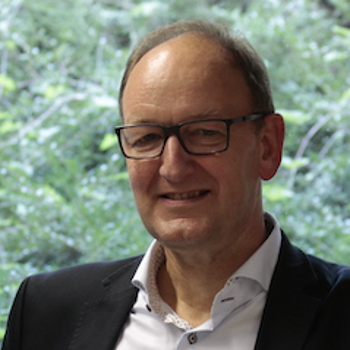 Source
Original Food GmbH
With his fully compostable coffee capsule, the founder of the company Original Food, Florian Hammerstein, once again proves to be a pioneer of sustainable ideas. Above all, the work of the entrepreneur serves as a reminder that things can be done differently.
For much of his career, Florian Hammerstein wanted nothing to do with coffee. The market is too closed off, the structures too immobile, and only a few high-ranking players have a real say in the future of the industry. It is thanks to his enthusiasm and courage to pursue unusual projects that Hammerstein and his company, Original Food, remain actively involved in the coffee business. "If nobody starts anything, then nothing ever changes," says Hammerstein. His 'Wild Coffee' project has already garnered numerous awards, and after 14 years is now at the break-even point. And with his newly-developed compostable coffee capsule, the socioecologically-committed entrepreneur is once again bringing a breath of fresh air to the world of coffee.
Born and raised in Freiburg, Hammerstein began his studies in biology in 1976, but soon switched courses to business administration. After studying in Zurich, Munich, and Cologne, he worked for more than a decade in the area of communications at major pharmaceutical and chemical companies. "Ecological principles were important for me already back then. Also, corporations were trying to become more environmentally friendly." In 1995, Hammerstein founded his own marketing and communication agency in his hometown of Freiburg. Over the years that followed, the focus moved increasingly towards foods.
More than 6,000 wild Arabica varieties identified
In 2003, a telephone conversation with an editor at GEO magazine is said to have given the economist the first impetus for his now successful coffee business. In the course of this conversation, the marketing expert learned of the fascinating varieties of coffee that were to be found in the mountainous region of Kaffa in the Ethiopian rainforests. Later, research projects accompanied by Hammerstein would uncover 6,000 different varieties of Arabica beans. But this home of coffee was facing the threat of deforestation. "The forest was under pressure, also as a consequence of the growing population. Against this backdrop, our idea was to offer the farmers an alternative that would earn them money from the forest as well as protect it in their own interests." Thus, the 'Conservation and exploitation project on the basis of wild coffee' was born. Today, it is an original success story.
High quality and fair income for coffee farmers
Arabica beans did not feature a lot when Original Food was founded in 2003. Hammerstein viewed his company above all as an opportunity to give new dimensions to his work for emerging countries, which up to then had been entirely voluntary. With the flexibility that was possible with a small company, the businessman successfully established himself in a niche of an otherwise vast market. "From the outset, we said that we wouldn't aim for price leadership. Instead, we would be the best. Thereupon, the price is no longer all-decisive." On this basis, Hammerstein succeeded in bringing partners on board who shared his vision of a social enterprise. "We don't want to see dividends; we want to push things forward. From the very beginning, the farmers in the region have received a generous income that provides them with a good quality of life." Today, Original Food cooperates with partners in the areas of business and politics, as well as with environmental associations.
Natural resistance to pests 
The Kaffa region is now a UNESCO Biosphere Reserve, with coffee harvests that provide a livelihood for 10,000 small farmers. The beans are handpicked by the farmers and sun-dried on site, then carefully processed in a roasting manufactory before being packaged for retail. It has taken many years of work to reach this point. The results of the first test roasting were not entirely positive, but this was not enough to deter Hammerstein. "The beans were tough, but they had potential," the businessman recalls.
Indeed, the wild coffee came with a number of other advantages. In contrast to coffees grown in monocultures, these wild-growing beans have greater resistance to pests. "Here, the natural balance still works. One plant may wither, but then will be replaced by another. For this reason, we have to retest and resample all the different forest areas every single year."
100% compostable coffee capsules
The patience and dedication has paid off. Hammerstein's motto is "If I can change something, then I have to do it," and he has remained faithful to this principle throughout. With the compostable coffee capsule, the founder of Original Food has once again achieved the seemingly impossible. The capsule is manufactured using corn starch, sugarcane and polylactic acid (PLA), with a lid that is made of paper. After exhaustive testing procedures, a certificate confirms that the materials comply with EU standards and degrade by 90 percent in 12 weeks, both industrially and in drum composters. "The remaining 10% will disappear later. In household compost, degradation will take a bit longer," says a proud Hammerstein.
Consolidating the existing know-how
Biobased raw materials instead of aluminium and oil-based plastics: Florian Hammerstein shows how it can be done. The compostable coffee capsules have been on the market for a year now. Inspiring potential partners with the idea was one thing, but in retrospect, the greatest challenge was to bring together all the existing knowledge. The coffee capsules are the result of a three-year collaboration with research institutes and universities, as well as manufacturers of granulates and films. "There were potential materials, but they were not up to the high pressure and temperatures of an espresso machine. It took us a long time to combine the various points of expertise and development until we had a finished product that also achieved the best possible result in the cup."
A biobased and likewise compostable film around the capsule ensures the preservation of the all-important coffee flavour. In the meantime, the next generation of capsules without the additional foil is already in development. Hammerstein: "Of course, as a small company it's a huge incentive if we can achieve something that has evaded the major players in the market."
Author: bb