A smart app as a doctor for plants
Simone Strey

Occupation:
Geobotanist and soil scientist
Position:
Managing Director of PEAT GmbH in Hanover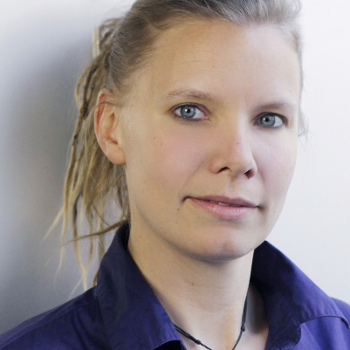 Occupation:
Geobotanist and soil scientist
Position:
Managing Director of PEAT GmbH in Hanover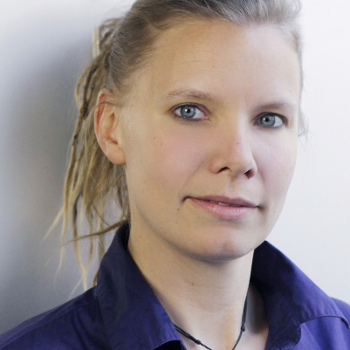 'Plantix' developed by Simone Strey is an award-winning app that uses images to identify plant diseases and to provide tips on countermeasures.
Plant diseases and pests are a plague for farmers and hobby gardeners all around the world. With her 'Plantix' app, Simone Strey from Hanover-based start-up PEAT is now offering a novel form of support for self-help. From the photos provided by users, the software not only identifies pest infestation and nutrient deficiency in plants, but also provides advice on how to deal with disease or parasites. The geobotanist Strey and her team were honoured with the 'Innovation Award 2017' at this year's CeBit, the world's biggest digital fair.
Question
What was the original idea behind the development of this app?
Answer
The idea for PEAT was born in late 2014. Through our study activities and volunteer work in various NGOs, we had a great deal of contact with gardeners, small farmers and agriculturalists around the world. From the beginning, it was clear to us that the protection of crops is a major and important issue. We also often noticed that people did not know what was wrong with their plants and what they could do about it – even in professional agriculture. This was our starting point. Many types of plant damage leave a clearly recognisable visual pattern. Alongside the new possibilities heralded by image recognition and machine learning, we hit upon the original idea and set about making this a reality.
Question
How does the app work? Is one photo really sufficient?
Answer
Plantix is ​​extremely easy to operate. You open the app, select the affected plant and then take a photo of the damaged plant part. The photo is then transmitted to our servers, where it is analysed by our networks. This process usually takes only a few seconds. The user then receives all relevant information that is needed to help the plant. This includes information about the causes, the symptoms and of course the methods of treatment. We also include preventative measures to help prevent the damage from reoccurring.
Question
There are innumerable different types of plant pest. How does the program identify the pest that is affecting the plant? Does the program know every single disease? 
Answer
Plantix can already be used to test for more than 120 different kinds of damage and deficiencies. More will be added to this list. When we are unable to automatically identify the damage, users are given information on the most likely causes according to their region. The principle is based on software recognition of the patterns left behind by the damage. This is comparable to having an expert on the ground. We have now developed a system that automates this process. Certainly, we will not be able to detect every possible type of damage. This is not our specific aspiration, however. Above all, we want to identify the issues that cause the greatest damage on a global scale. Of course, we also include regionally-occurring damage, as long as they are of significant relevance and therefore also a problem on the ground.
Question
How can agriculture and the environment benefit from Plantix?
Answer
In global terms, up to 30% of harvest yields are lost every year as a result of plant diseases and pests. Maize, rice, soya, wheat and tomatoes alone represent an annual volume of more than US$450 billion. If we can reduce losses, this will definitely have an effect. In the future, our software will also be deployed in agricultural drones and robots, which will enable the real-time monitoring of large agricultural areas. Consequently, plant protection agents would only need to be used occasionally for severe cases. This would do away with the need for preventive and large-scale distribution, protecting not only the farmers' wallets but also the environment. In Plantix, we also provide ecological alternatives to chemical plant protection products, with the aim of helping to reduce the use of chemicals in the garden.
Question
What aims is your company PEAT hoping to achieve with this app?
Answer
The global population is growing rapidly. PEAT is hoping to make a future contribution to adequate nutrition for the people of the world. In this mammoth task for the 21st century, we are convinced that sustainable combat of plant damage is one of the most powerful tools. While many farmers know their traditionally grown crops and their diseases, climate change and a changing world mean that innovations are required. From gardeners to small farmers or those operating on a larger scale, Plantix aims to help people around the world to protect their crops. With advancing digitalisation and the global expansion of the internet, we have an opportunity to transport the knowledge required to avoid and treat plant damage to previously unattainable regions of this planet. Throughout, we attach great importance to the inclusion and consideration of regional circumstances.
Interview: Beatrix Boldt