Selenium-rich apple from Altes Land
With "Selstar," researchers at Osnabrück University of Applied Sciences have developed an apple with a high selenium content. The fruit could possibly replace food supplements.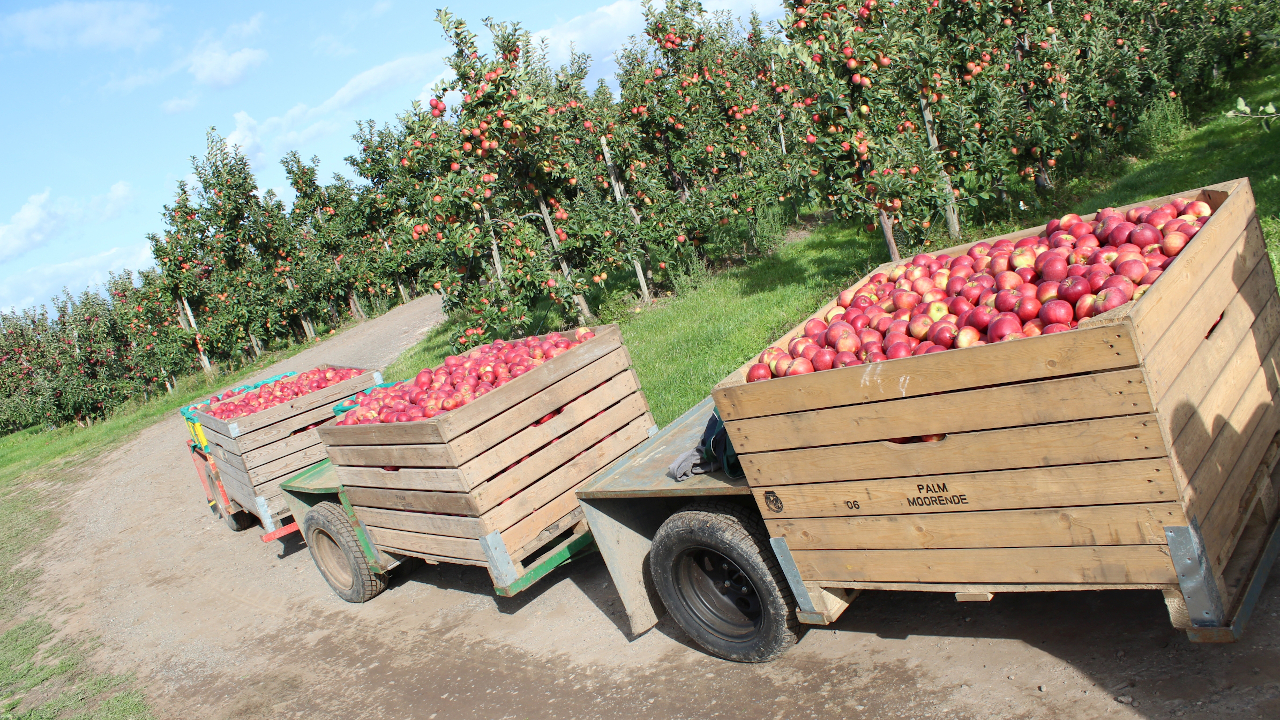 Source
Hochschule Osnabrück
Jonagold, Boskop or Elstar: apples are the Germans' favorite fruit. There are almost 2,000 different varieties in the country. The fruit has few calories, but many healthy ingredients such as vitamins and minerals. Researchers at Osnabrück University of Applied Sciences have developed an apple that is even richer in one health-promoting ingredient and is also said to strengthen the immune system. The innovation: The new fruit called Selstar impresses with a particularly high selenium content. Compared to other apples, the fruit contains more than ten times as much selenium, covering around one third of a person's daily requirement.
Algae fertilizer promotes selenium uptake in apples
Selenium is a vital trace element. It is found in many foods, but only in small amounts. A deficiency of selenium can weaken the immune system and lead to diseases of the intestines, liver and thyroid. Recent studies show that it can even increase the risk of death in COVID-19 patients. Vegetarians and vegans in particular, as well as pregnant and breastfeeding women, are often undersupplied. The amount of selenium in apples is 10% because plants normally grow in selenium-deficient soil. "The high proportion of selenium in Selstar results from a special cultivation process that enables the apple trees to better absorb selenium and store it in the fruit," explains Diemo Daum from Osnabrück University of Applied Sciences. A special algae fertilizer is used for this purpose.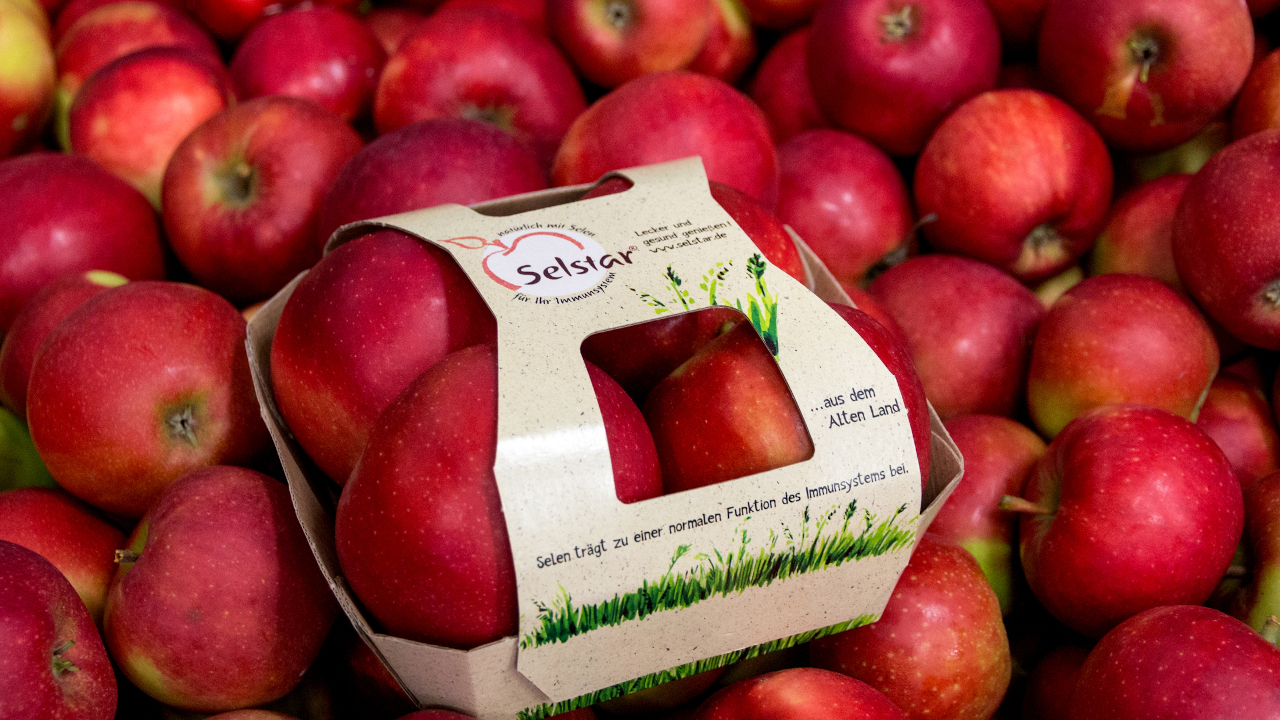 Source
Hochschule Osnabrück
Cardboard packaging
The apple innovation was developed as part of a project funded by the German Federal Ministry of Research. The name Selstar is a combination of selenium and the popular Elstar apple variety. This is because the red-skinned selections of the Elstar apple were used for cultivation. The fact that the Elstar was the inspiration for the development of the fruit can be traced back to a consumer study conducted by the researchers. In this study, consumers' preferences for apples were examined. Results showed that not only the taste, appearance and product name were considered important, but also the packaging of the fruit.
Because sustainability is an important factor in the evaluation of the apple, the Selstar is sold in a plastic-free cardboard tray. The selenium-rich apple innovation has been on sale since 2019. The fruit is grown in the Alte Land ("Old country") - a traditional fruit-growing region in northern Germany. Meanwhile, research on Selstar continues at Osnabrück University of Applied Sciences: apparently, the apple is also lower in allergens than other apples. In a follow-up project, researchers at Osnabrück University of Applied Sciences now want to examine why that is the case.
bb