Role model farming by Bayer
As part of its sustainability initiative "ForwardFarming", Bayer CropScience opened its second role model farm - this time in Nauen, just outside of Berlin.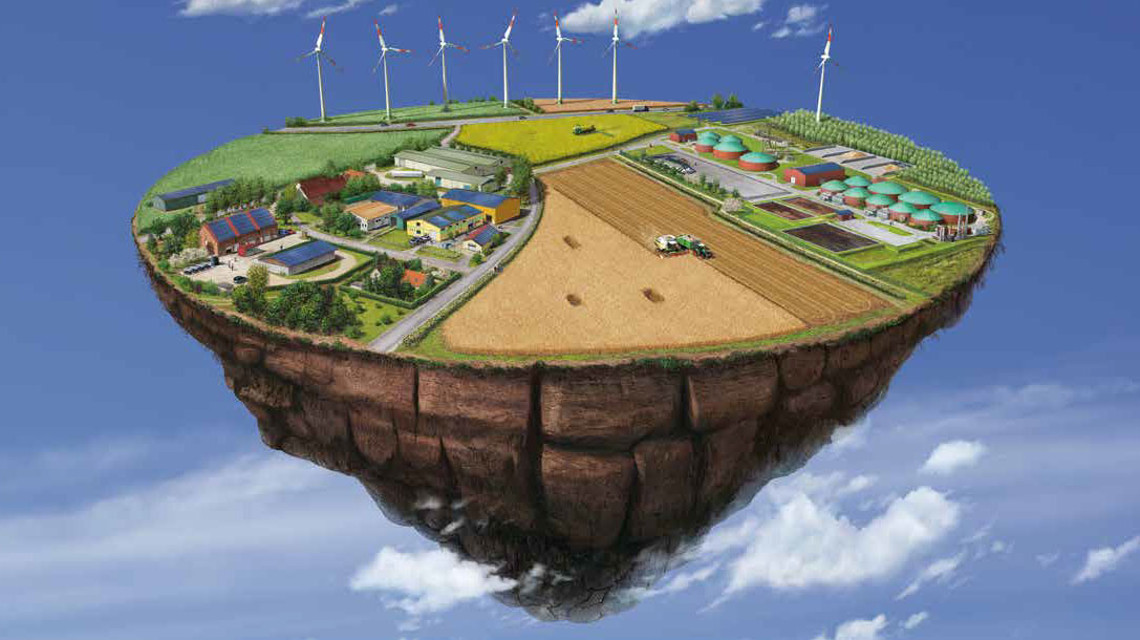 "Environmental policy is part of agriculture." This was a clear message by Christian Schmidt, the Federal Minister of Agriculture, at the recent  "Dialogue for the future: Agriculture and Food". Thus far this sector is under a lot of pressure due to its high CO2 Emissions. The demands for more sustainability in terms of farming and animal husbandry have been at the top of the political agenda for some time now. However, there are already a number of farms that fully embrace a resource-saving and environmentally conscious production.
Promoting sustainable farming
These role model farms are supported by Bayer CropScience as part of their "ForwardFarming" initiative. In early September the AGRO-FARM GmbH, the second farm of this kind in Germany, was opened in Nauen just outside of Berlin. The Bayer initiative aims to develop sustainable methods, realise them as part of everyday farming, and introduce the concept to a broad public. The project focuses mainly on the fostering of biodiversity, keeping bees healthy, as well as water and consumer protection.
Economic efficiency and modern farming go hand in hand
"In Nauen we will learn how our products and services can be employed in order to manage an economically and ecologically successful agriculture", explains Helmut Schramm, the CEO of Bayer CropScience Deutschland GmbH, during the opening ceremony. According to Schramm Nauen is a prime example that sustainability and economic efficiency can complement each other.
Realising sustainable farming
The head of AGRO-FARM Dirk Peters is a fourth-generation farmer himself who owns and manages a 2,500 hectare farm. His operation is based on farming cash crop for the food sector and biomass production, as well as photovoltaic systems and windmills for the generation of renewable energy. Peters protects and enables biodiversity on his farm land  by implementing flowering wild life corridors for insects and nesting facilities for birds and bees. Moreover, Bayer has implemented a system that prevents herbicides and pesticides to enter the water supply. "Society keeps asking and demanding more and more from us farmers. In order to comply with these demands we need to explain and demonstrate a sustainable way of food production", explains Peters.
As part of their initiative "ForwardFarming" Bayer is funding sustainable agricultural farms across Europe. They managed to acquire partners in the Netherlands, Belgium, Italy, and France. The AGRO FARM GmbH in Nauen will be the second farm of its kind in Germany, the first sustainable role model farm funded by Bayer was the Damianshof near Cologne.
bb/jmr