Rethinking sustainable agriculture
In a new report, the international InterAcademy Partnership states that food production and consumption must change drastically to limit climate change.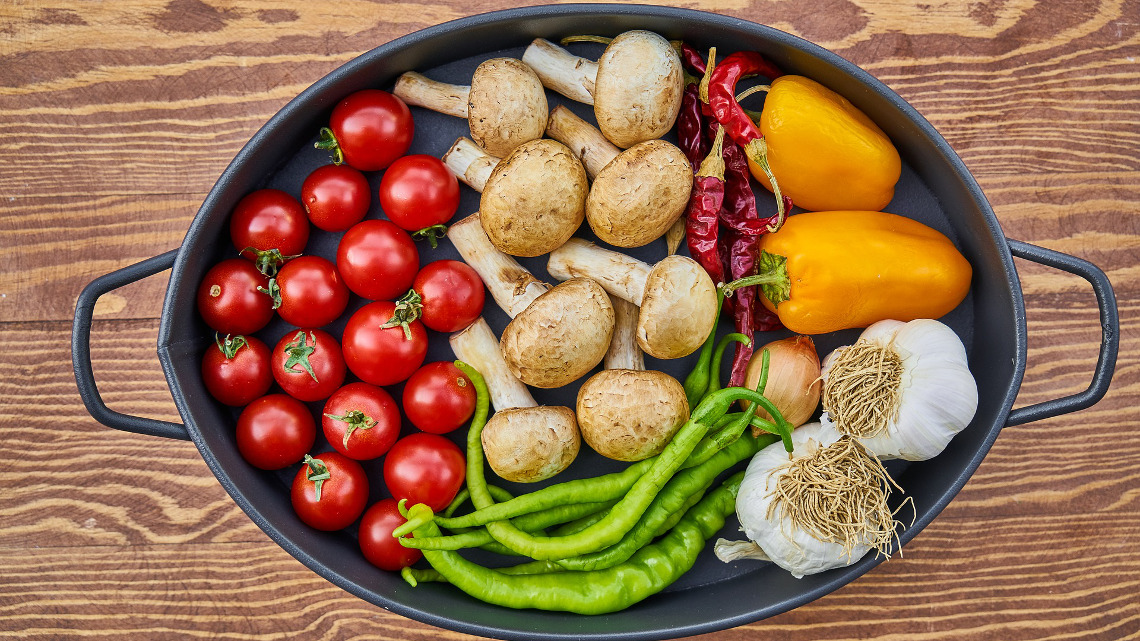 In early December, the 24th Conference of the Parties to the United Nations Framework Convention on Climate Change (COP24) will take place in Katowice, Poland. In the Paris Climate Accord three years ago, the participating states agreed to limit global warming to well below two degrees Celsius. To achieve this goal, almost all sectors of the economy must rethink and establish new, sustainable and environmentally friendly processes. Now, the participants of the COP24 meeting in Poland will discuss the measures taken as well as their progress.
Identifying problems and proposing solutions for agriculture
Agriculture is an important and long underestimated factor regarding climate change. Although it is an irreplaceable source of food for the world's population, agriculture and food production contribute significantly to global warming via greenhouse gas emissions, in particular meat and dairy productions, but also due to local preferences and limited resources. In preparation for the COP24 meeting, the "InterAcademy Partnership" (IAP) has therefore produced a comprehensive report which identifies the problems facing agriculture today but also proposes solutions. The preparation of the report and the work of the IAP are supported by the German Federal Ministry of Education and Research (BMBF).
The IAP was founded in South Africa in March 2016 and brings together over 130 national and regional science academies. The goal: develop scientific solutions to the most pressing global problems. Among others, Germany is represented in the IAP by the Leopoldina - The National Academy of Sciences, and the Union of German Academies of Sciences and Humanities.
During an online press conference on 27 November, co-authors of the report Tim Benton, Dean of Strategic Research Initiatives at the University of Leeds (UK), and Robin Fears, Project Leader at the IAP and Programme Director for Life Sciences of the European Science Advisory Board, presented the key findings of the report.
More interdisciplinary cooperation required
"Food production accounts for about a third of greenhouse gas emissions. At the same time, according to the FAO, about a third of all food is thrown away and wasted," Benton stressed the disproportionate nature of current food production. In his opinion, it is almost impossible to keep global warming below 2°C without a fundamental change of food production.
Fears underlined the lack of interdisciplinary cooperation: "There are still far too many knowledge gaps. We need a comprehensive definition of a healthy, nutritious and sustainable diet. Health, social and climate sciences must work together to achieve this." In his opinion, existing knowledge should be better utilised, connected, and – most importantly – these findings should be better communicated.
Moreover, both Benton and Fears called on legislators to scale up their activities to promote dietary changes. Bonus programs for insurance could provide a positive incentive, while increased taxes on meat products could limit their consumption. Increased tax revenues, on the other hand, could benefit those in need and enable them to afford a healthier diet.
Agriculture must become more efficient
However, according to the experts, it is not only consumers who need to adapt, agricultural producers also have to rethink their approaches and production in order to curb greenhouse gas emissions. "We need precision agriculture, i.e. an agriculture that conserves its resources. For example, irrigation must be precisely calculated and controlled, as must the consumption of valuable fertilizers such as phosphate and nitrogen. And we need plants that are resistant to heat and drought," says Fears. In addition, the advancing digitalization is an important and necessary component towards an efficient, resource-conserving agriculture.
At the same time, Benton underlined the importance of a "responsible" consumer. He calls for them to be informed about the carbon footprint of their food and should learn to adjust their purchases accordingly. "However, we do not require anyone to stick to a strictly vegetarian or vegan diet. But if everyone were to restrict their meat consumption somewhat, global greenhouse gas emissions would already be reduced considerably," says Benton.
jmr