Frankfurt: opening of new Green Finance Cluster
The new Green Finance Cluster in Frankfurt is open for business. The goal: to pair up sustainable innovations and funding opportunities.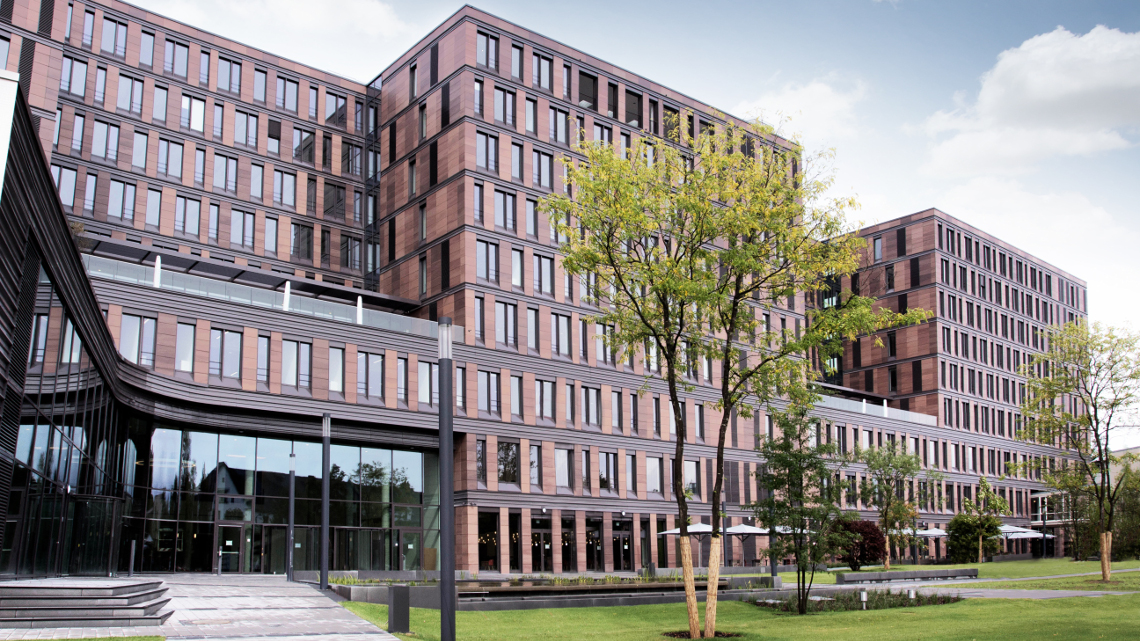 Source
Frankfurt School of Finance & Management
Innovations that advance a sustainable economy are not only difficult in their technical realisation, but also require financial support. In order to bring them to the market, oftentimes large investments become necessary. The aim of the new Green Finance Cluster in Frankfurt, which was opened recently, will be to connect innovations and funding possibilities. In the middle of November the Secretary of State for Trade and Industry in Hessen, Tarek Al-Wazir said: "A focus on sustainability is indispensable for the financial sector. At the same time, energy transition and the transformation process of our economy require the appropriate support by the financial industry."
Interests of politics and industry are united
The Frankfurt School of Finance & Management is one of the founding members of the Green Finance Clusters, which originated based on an initiative by the economics ministry and is part of the "integrated climate protection plan Hessen 2025". The initiative will have a number of financial supporters, including Deutsche Bank AG, Commerzbank AG, German Stock Market AG, and many more. The headquarters of the new institute will be at the Frankfurt School-UNEP Collaborating Centre for Climate & Sustainable Energy Finance.
Relationship between investments and climate change becoming more important
Another important aspect of the cluster will be education: First projects are looking into new methods to better understand the connection between financing and climate objectives as well as the respective risks. The aim is to develop concrete tools for practical application. Ulf Moslener, professor for Sustainable Energy Finance at the Frankfurt school as well as vice-president of the Green Finance Cluster also acknowledges a growing importance for the connection between investments and climate change. And Al-Wazir also agrees that after a number of international recommendations, now is the time to act: "To do so, we need structures that not only allow for a true collaboration within the finance sector, but also with politics and research." He also adds that is important that Frankfurt would lead the way during this transition, in order not to get overshadowed by cities like Paris and London regarding a sustainable future.
jmr