Biological plant protection for blueberries
A research network is developing defense methods against cherry vinegar flies, pine weevils and white grubs.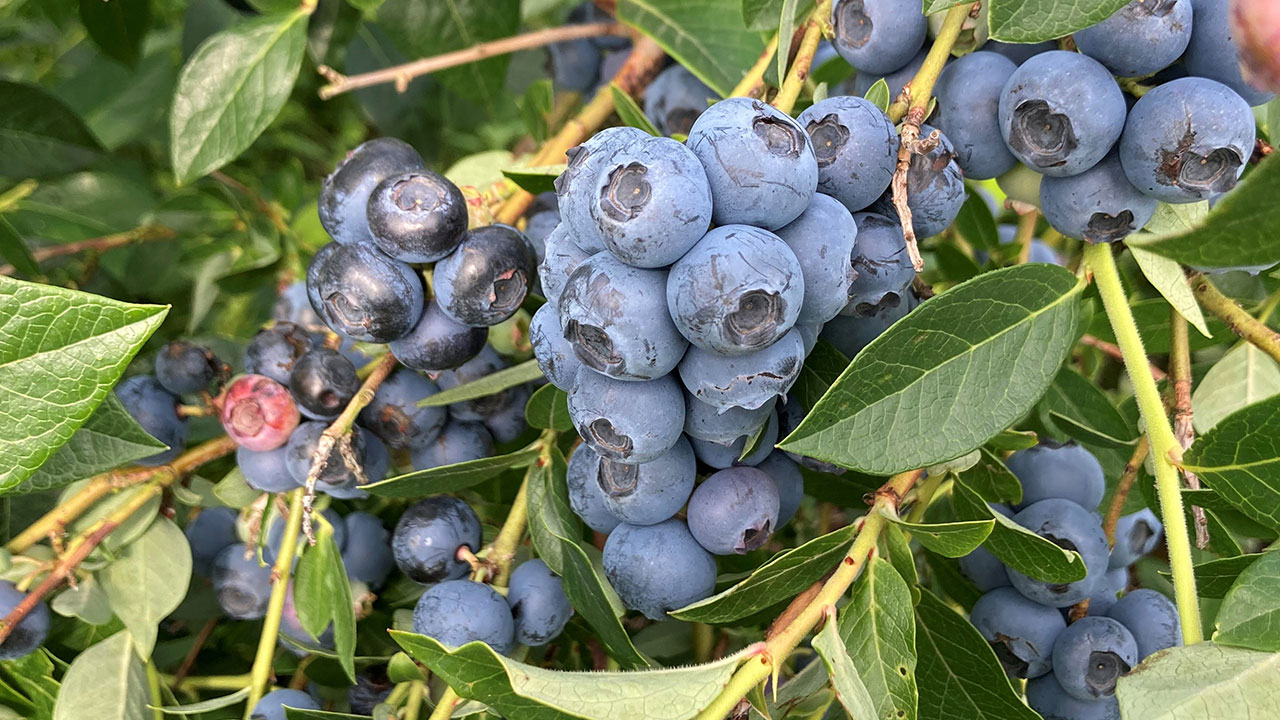 Source
D. Jakobs-Schönwandt
Blueberries are in demand: their acreage has more than doubled in recent years to over 3,000 hectares. However, as with many perennial plants, insect pests are causing difficulties for fruit growers. The cherry vinegar fly, for example, lays its eggs in the berries, rendering the fruit unusable for trade. And the larvae of the chokecherry weevil and white grubs eat the blueberry roots, causing the plants to suffer or even die. The HOPE collaborative research project aims to develop sustainable, non-chemical solutions to both problems.
A virus transporter against the cherry vinegar fly
A virus that attacks these insects but is otherwise harmless is supposed to help against the cherry vinegar fly: "Recently, new virus strains specifically against the cherry vinegar fly have been isolated, which make their control seem promising," explains Désirée Jakobs-Schönwandt from the Bielefeld University of Applied Sciences. However, the viruses do not survive for long, depending on environmental conditions and the defense reaction of the fly's immune system. The research team is therefore developing capsules to carry the viruses, which only dissolve inside certain cell types and release the viruses there. Furthermore, the experts are working on a spray to efficiently apply these capsules to the blueberry plants.
Attract and kill larvae
Against voracious larvae and grubs in the root zone, the project participants rely on a fungus. "Attract and kill" is the method that should help here. As against the cherry vinegar fly, a special capsule is used. This releases CO2 in the soil and thus attracts the larvae. At the capsule, however, the insects then encounter not only CO2 but also a beneficial fungus that is lethal to the larvae. The challenge for the research team is to cultivate the beneficial fungus as inexpensively as possible and to design the capsules so that they function reliably under the given soil conditions. "As soon as the first operational components have been developed, they will be tested in the laboratory, in the greenhouse and in protected field areas," Jakobs-Schönwandt announces.
Project duration until April 2024
The HOPE project is coordinated by the Bielefeld University of Applied Sciences. Other participants include the Technical University of Central Hesse, the Fraunhofer Institute for Molecular Biology and Applied Ecology IME, and the companies BIOCARE, Geohumus and Spargel- und Beerenanbau Winkelmann. The joint project will run from April 2021 to April 2024. The German Federal Ministry of Agriculture is funding the research with 843,000 euros.
bl