Turning waste into packaging "gold"
Eduardo Gordillo
Occupation:
Architect and industrial designer
Position:
Founder and CEO of BIO-LUTIONS International AG in Hamburg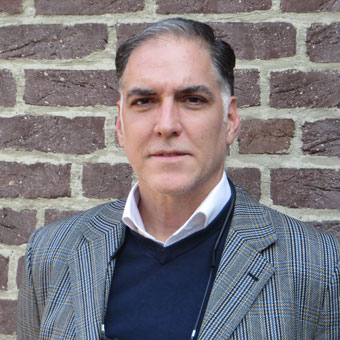 Occupation:
Architect and industrial designer
Position:
Founder and CEO of BIO-LUTIONS International AG in Hamburg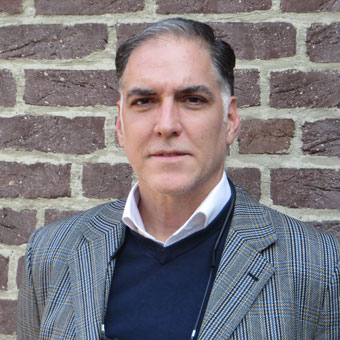 For Eduardo Gordillo, vegetable waste represents the ideal raw material for packaging and disposable tableware. His Hamburg-based start-up Bio-lutions turns agricultural waste into biodegradable moulded fibre products. The multi award-winning material can be produced with minimal technical effort, anywhere in the world.
Around the globe, plastic packaging and disposable tableware makes up a significant portion of discarded waste. This problem is particularly acute in India, where policy makers are now pushing for change as part of broader efforts to curb the flood of rubbish. Some Indian states have even instituted a ban on plastic.
In these areas, there is now a high demand for sustainable packaging alternatives – a stroke of luck for Eduardo Gordillo and his start-up, Bio-lutions International AG. With the support of the German Investment and Development Corporation (DEG), the entrepreneurs from Hamburg are currently establishing a production facility in Bangalore for bio-based packaging and disposable tableware: "With our process, we will soon be producing up to 2,000 tonnes a year at the plant," says Eduardo Gordillo.
Ecologically valuable and locally manufactured
Gordillo was born in Colombia, and originally studied architecture. He emigrated to Germany twenty years ago, where he completed a masters degree in Industrial Design at the State Academy of Fine Arts in Stuttgart. In 2005, he founded the design agency upgrading GmbH in Hamburg, where he is still the managing director. Around this time, he began to take an interest in the production of ecological products, and five years ago came up with the idea for his spin-off business, Bio-lutions. "I wanted to create an ecologically valuable product that can be manufactured on a decentralised and ecologically sound basis. With this in mind, we opted for agricultural waste as a raw material," says Gordillo.
After several years of experimenting and tinkering alongside technology partner, Zelfo, from Joachimsthal in Brandenburg, the spin-off developed an 'up-cycling' procedure that can be applied anywhere in the world. The process transforms previously unused agriculture plant waste into innovative and valuable products. From rice straw to banana trunks or pineapple shrubs –for the Hamburg-based spin-off, all of these represent a precious resource for packaging materials and disposable tableware. "We've already packed tomatoes in packaging made from tomato plants," says Gordillo. He calls this concept 're-packaging'.
Compostable packaging can be produced using fibres extracted from plant residues, in this case from pineapple.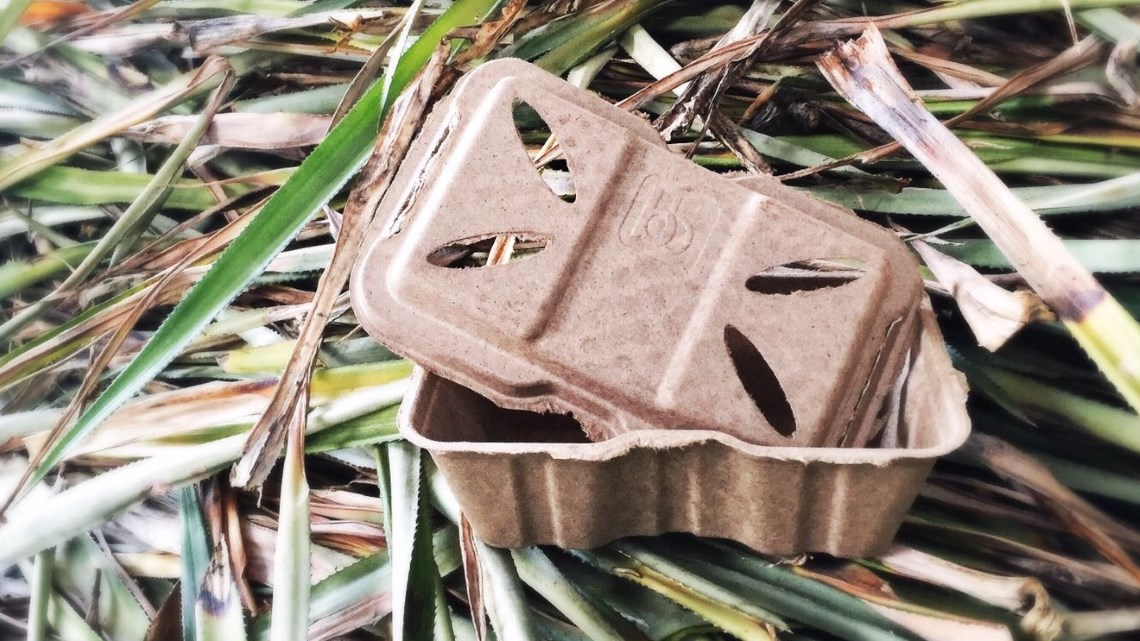 Source
BIO-LUTIONS International AG
Plant residues ground into ultrafine fibres
The patented technology is based on some sophisticated mechanics. Firstly, plant parts are machine-ground to produce particularly fine slivers of fibrous material, which form into 'self-binding' nano- and microfibrillated fibres. "The natural filaments accumulate in the manner of Velcro. You just have to add water," says Gordillo. The end result is a pulp that can be moulded into a variety of forms, from packaging for vegetables to the plates on which they are eaten.
The process saves water and energy, and does away with the need for the chemicals and additives that are otherwise common in the pulp industry. The end products are compostable or can be incinerated in a more climate-friendly manner than other materials. "And because we can source our raw materials from the surrounding region and also manufacture locally, our process is both environmentally and economically sustainable," says Gordillo.
The entrepreneur knows only too well that the question of whether his technology will succeed is in large part down to the price. "You only have a chance on the market if you offer organic products in the same price range as conventional products," says Gordillo. "And this is where we can really compete." Yet another plus: the process is not dependent on raw material suppliers. "We can make use of numerous kinds of plant-based materials." Moreover, there is no need for specialists to operate the machines on site.
Multi award-winning innovation
The experts of the field are already convinced. In May of this year, the innovative material was awarded the international innovation prize 'Bio-based Material of the Year 2017'. And this August, Bio-lutions was honoured with the 'German Packaging Award 2017' in the Sustainability category.
The pilot plant constructed in Bangalore in 2017, which includes the participation of several local joint venture partners and employees, is just the beginning. Throughout, the DEG, an implementation organisation of the German Federal Ministry for Economic Cooperation and Development, is providing support for the expansion of the facility. By the end of this year, production is set to span an area of ​​1,500 square meters.
As well as India, the natives of Hamburg are now hoping to inspire other countries in Asia, America, Europe, and Australia for their idea. "We're in talks with potential joint venture partners and clients," says Gordillo. This interest in the new approach means that the packaging innovator is on the road a great deal, on a mission to convince the world of biomaterials of his innovative technology.
Author: pg