Lavender as a raw material for the bioeconomy
The Swabian Jura could soon become the Provence of southern Germany: Researchers want to grow lavender here for essential oils and textile fibers.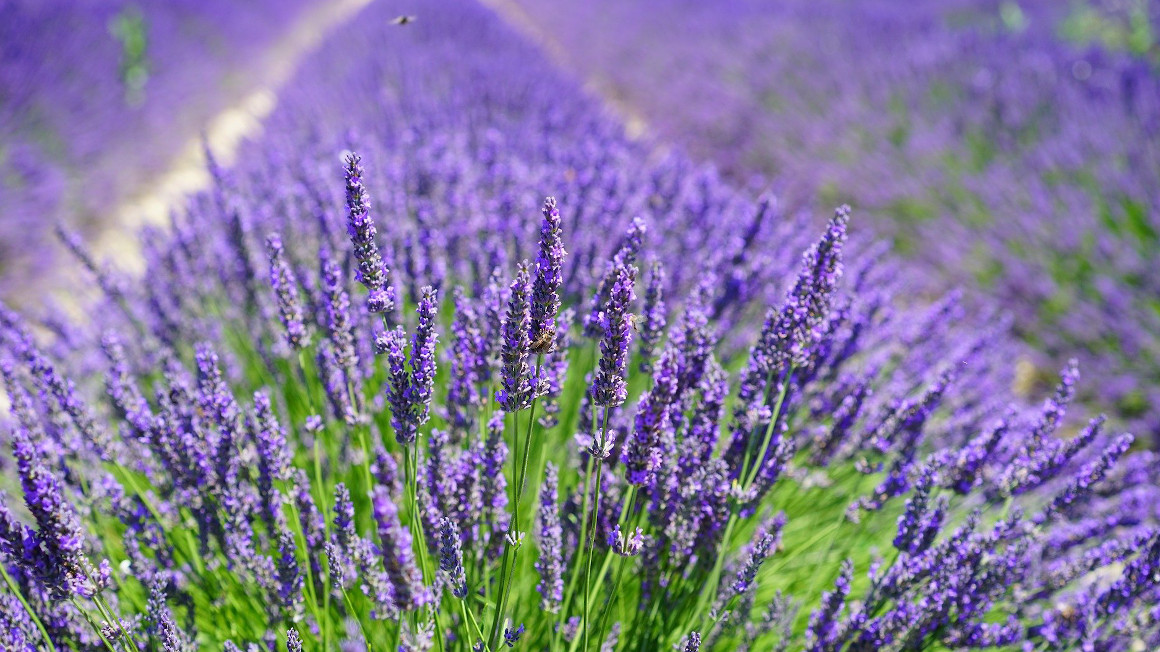 Source
Hans Braxmeier auf Pixabay
Provence is famous for its lavender fields. In July and August, the blue and purple flowers are not only beautiful to look at: The scent also attracts bees and butterflies, which feast on the sweet nectar. Because of its essential oils, the plant has also been valued as a remedy for centuries and is still used today for the production of medicines and natural cosmetics. A research team now wants to establish lavender cultivation in the Swabian Jura in order to obtain raw materials for the bioeconomy from it.
Lavender essential oils and textile fibers
The project involves researchers from the German Institute of Textile and Fiber Research Denkendorf (DITF), the University of Hohenheim and the company Naturamus. The project focuses not only on the production of high-quality essential oils from lavender, but also on the processing of the large amount of residual materials produced during oil extraction, including the woody plant stems, into fibers for classic textiles and fiber composites, for example for lightweight construction. After lavender distillation, the plant stalks with their fiber bundles must first be broken down into their components. Bacteria or enzymes are used to dissolve the lignified individual fibers bound by pectin.
Lavender cultivation planned in the Swabian Jura
More research is needed before the first lavender fields can blossom in the Swabian Alb. Researchers from Hohenheim are currently testing five different lavender varieties at four locations to find the best crop for cultivation. Results are expected at the end of this year. In addition to cultivating the suitable lavender variety, the researchers also want to make the distillation process for oil production more energy-efficient and test the lavender flowers for their suitability for fiber processing.
"We are excited to see how high the yield of fibers will be and what properties these fibers will have," says DITF scientist Jamal Sarsour. "The length, fineness as well as the strength of the fiber bundles determine the possible applications. Fine fibers are suitable for clothing, coarse fiber bundles for technical applications," adds project manager Thomas Stegmaier.
New opportunities for organic farming
The researchers expect many benefits from lavender cultivation on native soils: With a view to ecological management of the lavender fields, the proportion of organic farming in the region would increase. In addition, the high demand for high-quality essential oils for medicines and natural cosmetics could be met locally, thus saving transport costs.
bb