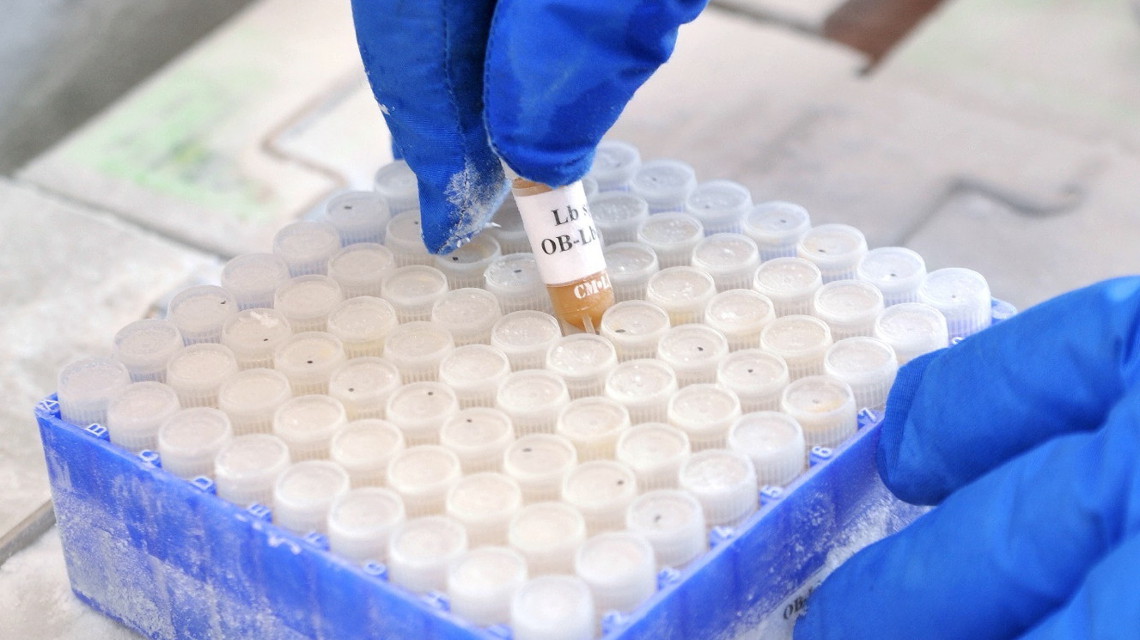 Source
Organobalance GmbH
The best advice against pathogens is to wash your hands regularly. But experts also warn not to go overboard; because aggressive cleaning does not only remove nasty germs, but also destroys good bacteria that are necessary for a healthy skin flora. The head of research and development at the Berlin-based Organobalance GmbH Detlef Goelling explains "If you destroy those, you create more room for pathogenic strains to attack the skin and cause infections."
A huge stock of lactic acid bacteria
Since 2016 the company belongs to the Danish company Novozymes, and develops strategies to gently reduce the pathogen burden on our skin. To that end the Organobalance researchers utilize their unique archive of microorganisms. The so-called master-strain-collection consists of several thousand lactic acid bacteria as well as yeasts. This treasure trove already yielded strains of lactate bacteria that are being used for skin care, against caries, or to fight the stomach pathogen Helicobacter pylori. As part of the project Cluster Biokatalyse 2021, which the Federal Ministry of Education and Research (BMBF) supports for three years with €288,000, Goelling and his team now developed skin-friendly biological agents that clean hands and other surfaces.
One strain to fight two pathogens
While traditional disinfectants successfully remove dangerous pathogens, they often also destroy the cell walls of healthy skin. Therefore Goelling and his team were looking through their collection to find a bacterial strain that would remove the germs, but simultaneously protects and preserves the healthy skin flora. According to Goelling "We focused on the adverse E. coli bacteria and salmonella that are also targeted by common disinfectants."
One in a million strains
By means of the their in-house screening program "OASSYS" they scanned their archive for the right lactic acid bacteria. "We wanted to find a strain that was effective against both E. coli and salmonella. Otherwise the production would have become too elaborate." After examining more than one thousand strains only five lactic acid bacterial strains were even considered. In a next step these five strains were characterized from top to bottom. Goelling explains "We wanted to know exactly which strains we are dealing with, and how they would behave and grow."
This close examination resulted in two lactic acid bacterial strains. The researchers added the microbes to a common washing lotion and analyzed their effects. "We were testing whether we could reduce the number of bacteria on the skin surface this way", says Goelling.
Magnetic removal of bacteria
The simulated hand wash procedure demonstrated that both lactic acid bacteria strains significantly reduced the number of germs on the surface of the skin via a peculiar mechanism: The lactic acid bacteria were attracting the E. coli bacteria and salmonella like a magnet and thus prevented them from clinging to surfaces and to nest on the skin.
Both candidate strains are available as sample products and can be produced on an industrial scale by means of a new manufacturing process. "These candidates are useful to develop a new washing lotion. But we also already know that other applications are possible – for instance in the food industry", Goelling summarizes.
Author: bb/jmr