T-shirts made of wood
Timo Beelow
Profession:
Certified economist (Diplom – Ökonom)
Position:
Co-founder and managing director of wijld GmbH in Wuppertal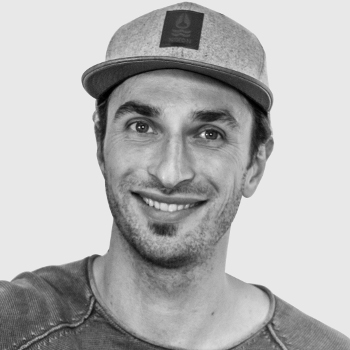 Profession:
Certified economist (Diplom – Ökonom)
Position:
Co-founder and managing director of wijld GmbH in Wuppertal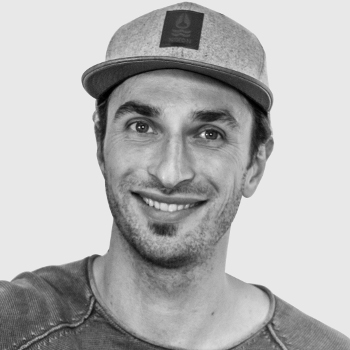 The "WoodShirts" offered by the start-up wijld, which is headed by Timo Beelow, prove that products made of renewable resources such as wood are not just eco-friendly but also stylish and comfortable. 
A visit to the toy fair in Nuremberg with all of its disposable plastic toys inspired the CEO of wijld GmbH Timo Beelow to create sustainable alternatives to these disposable products. The Wuppertal-based start-up successfully managed to create t-shirts that are made of the renewable resource wood ("WoodShirts") and that are easily recyclable. The material is soft to the touch and is closer to silk than rough wood fibers. It is also more robust and durable than cotton and has antibacterial as well as thermostatic properties.
Question
How does wijld contribute to a developing bio-based economy?
Answer
The WoodShirts by wijld are both eco-friendly and stylish, they are also of exceptional quality and thus offer a true alternative to conventional t-shirts that are made of cotton or polyester. We obtain the wood for our shirts from local and sustainable forestry in order to shorten the transit. By the same token we also produce our shirts in Portugal instead of Asia. Moreover the t-shirt production based on wood requires 150ml less chemicals than the production of a comparable cotton shirt. This of course benefits both humans and the environment by decreasing the environmental burden and protecting from chemical-induced diseases.
Question
What inspired you to create a t-shirt from wood fibers?
Answer
The idea to use wood to craft and produce t-shirts came to us almost by coincidence. We were already moving away from cheap and disposable products and were looking for eco-friendly materials to produce modern products, but we never would have thought that we would get so enthralled by the material wood. Nevertheless we were fascinated from day one by the possibility to produce textiles from wood, and were immediately impressed by the manifold advances of the material as well as the great comfort when wearing it.
Question
What was the biggest challenge so far?
Answer
The biggest challenge was to find the right partner to be able to produce our shirts not only eco-friendly but also fair. Unfortunately neither of these requirements is commonplace in the textile industry. In the end we were able to produce a t-shirt made from wood not just under sustainable and fair conditions, but also entirely within the borders of the EU. This is of course only the first step towards our long-term goal to produce the shirts locally.
Question
What excites you personally about sustainability?
Answer
I'm excited to see old technologies, materials, and production styles resurface, and to notice how sustainability is gaining importance among the public. Nevertheless, ecological sustainability can only work in conjunction with fair working conditions; because everyone who was involved in the development of a product should also be able to afford a sustainable way of life. If this is not the case, people will be forced to go back to environmentally unsound products.
Question
What are your future goals?
Answer
Since we now successfully manufactured the first shirts, our next step will be to show people how comfortable they really are - because if you hear of "WoodShirts" for the first time, you probably won't think of a silky-smooth material. That is what we would like to change; we want to tell the whole story of the product in order to demonstrate how this unique quality manifests. Of course we also plan to extend our range of products.
bb/ jmr